Monday night a 19 year old christian astronomer named David Rives brought his telescope to the Carpenter's. It was fun! You can visit David online at http://www.davidrivesministries.org He showed us a lot of pictures taken with the Hubble Space telescopes, gave a few facts about space and it's contents, then he hooked up his telescope to the screen and we looked at the moon. He also showed us a galaxy (I can't remember which one it was!). He was going to show us Mars, but by then the atmosphere had a lot of water in it, so we couldn't get a clear enough picture. Everything was put on the big screen, so we had a cool view. The only problem was, it was COLD outside!
Here's a few pictures.
David preparing his telescope.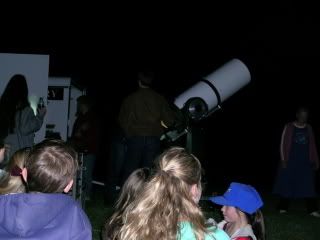 Pictures from the Hubble Telescope.
These pictures were taken in space, so there is no atmosphere interference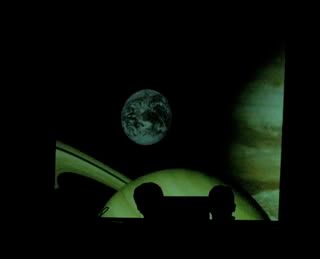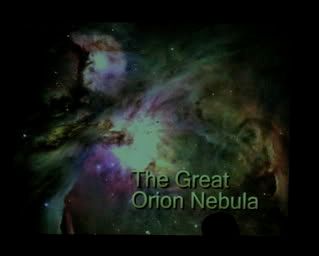 No, those are not all individual stars. A long exposure reveals thousands of galaxies that normally cannot be seen. (http://hubblesite.org/newscenter/archive/releases/2004/07/)



Now for the pictures as seen through David's telescope.

David showing us craters and telling us the names of a lot of them...who cares to name all those?



The moon is so far away, that the tiniest little jar to the telescope would make the moon look like it was shuddering.



A long time ago, in a galaxy far away...just kidding.
This is the galaxy I can't remember the name of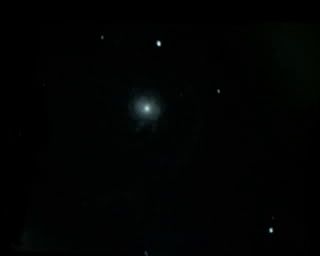 This shows how the other planets protect earth from debris